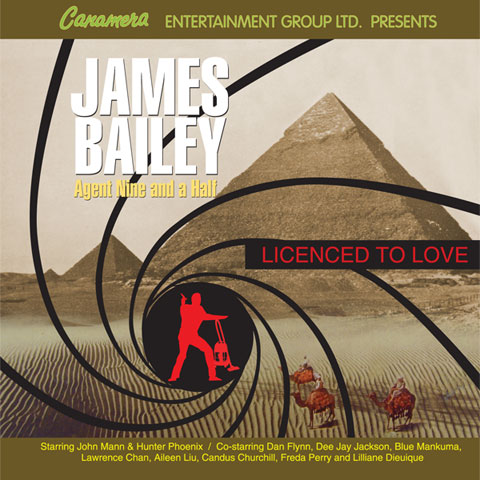 James Bailey – Licensed to Love
This is a spoof on the James Bond series with the versatile and multi-talented Johnny Dean cast as James Bailey. Our hero is a secret agent who has been hired to take some of the pressure off the other double O agent in terms of him not being able to keep up with the ladies. James Bailey travels the world to exotic places and does his best to keep the ladies happy and to sell enough vacuum cleaners, which is his cover job, to keep the ministry happy. Johnny Dean gives a masterful performance as James Bailey and he is backed up by Hunter Phoenix who plays his main love interest as "Narla Naples", the unforgettable Freda Perry who plays "Her Majesty" and "Wind Chime", Blu Mankuma who plays the villain "Jolt:, Deejay Jackson who plays "Bold Finger", Shiek Frazel and "Babe Bopper", Dan Flynn who plays "Hodgey Podge" and "Master", the lovely Lilliane Peterson who plays "Joy Ride", Aileen Liu who plays "Mirage" and Susan Jacks who plays "Good Time".

If you are a James Bond fan this one is about as much fun as you can have without the real thing.